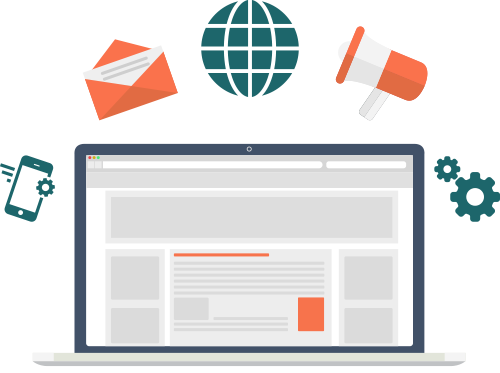 Even if you are not active on social media, your competitors and potential customers are. Our partnerships with top marketing firms allow us to harness the power of social media and internet marketing strategies to take your advertising campaigns to the next level. We use the platforms that make the most sense for your brand.
of all web users are active on social media
of all users access social media from a mobile device
of marketers have used social media to increase their website traffic
Social Media Marketing Solutions For You
As experts in mobile and web design, internet marketing, SEO and social media management, our partners provide all services necessary to excel in traditional, digital and online marketing. We help determine where customers are most likely to interact with your brand and search for your product/services, and allocate your budget according to traditional versus internet and digital marketing channels to maximize ROI.
We provide specific solutions that are customized to meet the needs of your company, and are able to help you create, develop and implement an internet marketing strategy to gain a cutting-edge over competitors—both in your geographical location and across the nation.