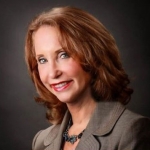 Patricia Jimenez
Founder and Principal Consultant of Integrative Consulting Group. 
Pat Jimenez, founder and President of Integrative Consulting Group, LLC (ICG) has over 20 years of a proven track record of success in complex solution sales, executive leadership and management across multiple industries. Currently she works exclusively full time for Autoscribe informatics, covering the southeastern part of the United States as well as some of California. Chuck Nelms is currently the Principal consultant for Integrative Consulting Group.
Pat was a National Accounts for Southeastern United States for Abbott Laboratories (Informatics division) from 2016-Aug 2019. She spent 10 years as a CEO and founder of a corporate wellness company, and 16 years in National Accounts Manager, Sr. Account Executive and Sales Management roles for SMB to Fortune 100 companies in Information Technology Solutions. This includes 9 years in data center and IT managed services, 4+ years in healthcare software development, 2 years in marketing and 7 years in telecommunications. Written references found on LinkedIn: https://www.linkedin.com/in/pjimenez/
Pat has a strong reputation of building solid customer and partner alliances including excellent client communications and customer service, strategic internal and external teaming, and account/project management that includes on time delivery within budget. She is experienced with problem resolution, efficient resource utilization, internal and external teaming, and vendor/partner alignment and has extensive understanding of long term business challenges within multiple industries. She proactively determines future business growth/decline and resource needs through historic statistical trends, client communication and industry education.
Jimenez is a advocate of work-life balance. She is also is a 500 hour certified Yoga Instructor ( E-RYT), plays on a USTA Tennis team and is passionate about fitness and wellness. http://www.yoga-dance.com
https://www.linkedin.com/in/pjimenez/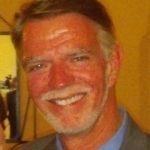 David Crow
Project Director
David is a former Fortune 100 executive adding over fifty million dollars of gross profit to his division's bottom line the year before returning home to Florida in 2003.
Business Development and Project Management has been David's primary career focus since joining the family business after college at Jacksonville University where he earned his BS Degree in Mkg. & Mgt.
During the first twelve years of his career he worked closely with the power generation companies in Florida. He worked with all of their engineering groups to more efficiently generate electricity. He also worked extensively with the Transmission and distribution groups to implement troubleshooting processes to allow for shorter interruptions in electric supply to both their residential and commercial customers.
David helped take a switchgear manufacturer public by setting up an international distribution network and gaining industry acceptance of new technology designed for more efficient substation operations.
Since coming back to Florida twelve years ago David has focused in the energy conservation field helping clients to reduce their electric consumption. Through the use of various technologies he has been very successful in reducing company's carbon footprints. He feels there will be more incentives coming in this field as there are very few new electric generating stations being built in the US.
"Besides the business benefit of reduced operating costs we help companies become good neighbors in the community. But to gain wide acceptance of these measures our focus is on presenting clients with sound and practical business investment decisions."
David has three independent children and four grandchildren of whom he is very proud. He is active in community and civic organizations as well as golfing, fishing and sailing.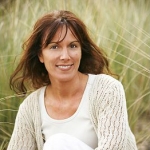 Isabelle Simon
Simon Wellness Consulting
Isabelle Simon is a Board Certified Holistic Health Practitioner through the American Association of Drugless Practitioners (AADP), and a Certified Nutrition and Wellness Consultant through the American Fitness Professionals and Associates (AFPA). She is also the Nutrition Course Director & Instructor for the American School of Natural Health (ASNH) in Tampa.
Isabelle is originally from France, has been living in the USA since 1992, and obtained her American citizenship in 2003. She speaks three languages:French, English & Spanish. She holds two Masters degrees, one from each ide of the Atlantic and both with honors. She has written over 100's articles for health and wellness publications and her first book "Pillars to Health" will be published soon.
Isabelle has provided and delivered wellness at work programs to many companies in the Tampa Bay area since 2002. When it comes to keeping people healthy using food and other natural modalities as their medicine, Isabelle sums it up succinctly: healthier bodies and happier minds equate to healthier bottom lines.